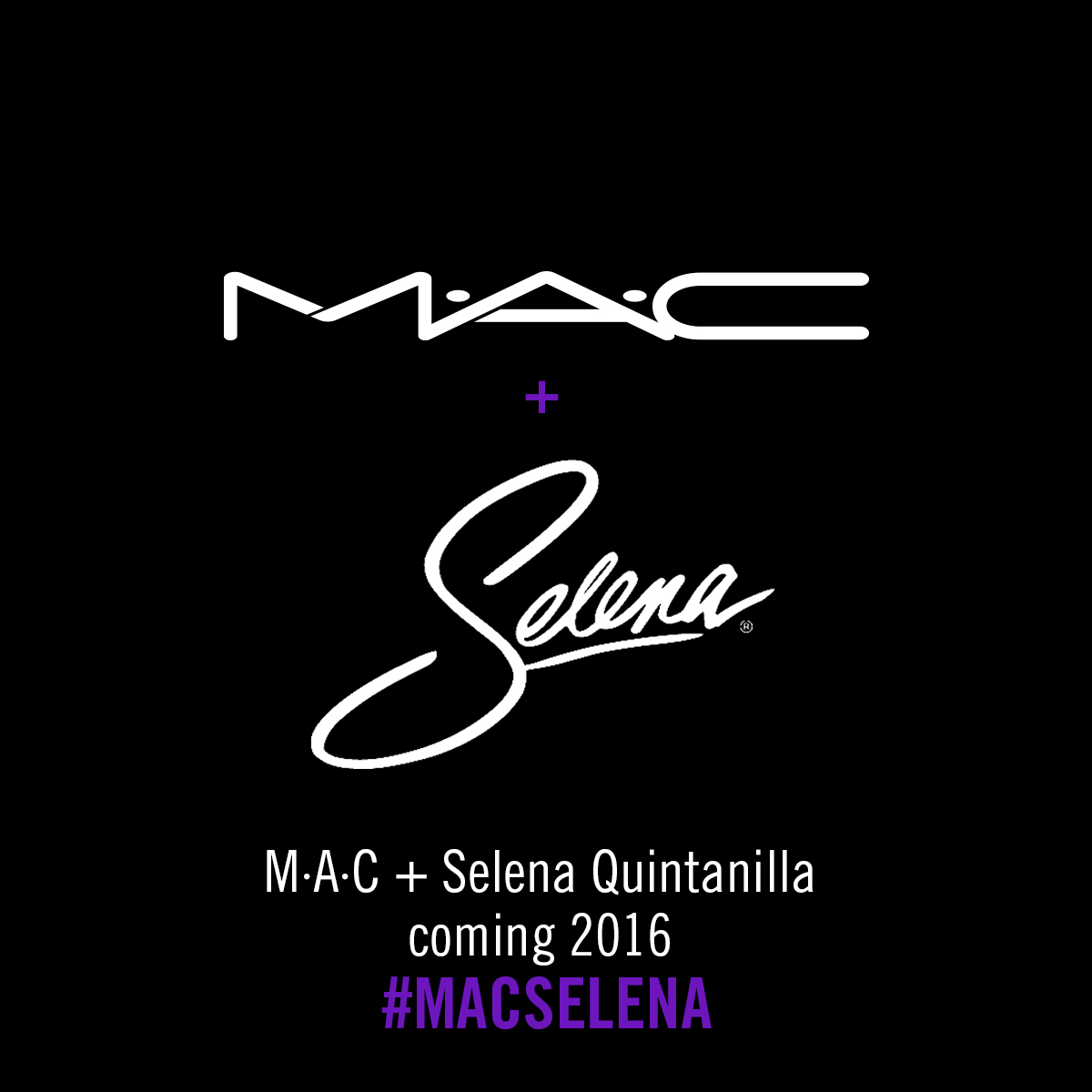 .
Like the legend herself, Selena Quintanilla's fans are an inspiration to us all
for their love and enthusiasm. It's happening! We are excited to announce the M·A·C Selena Quintanilla collection, available in 2016.

The collection will be a multi-product limited-edition colour collection
due out in the 2nd half of 2016

#MACSelena
.
.
.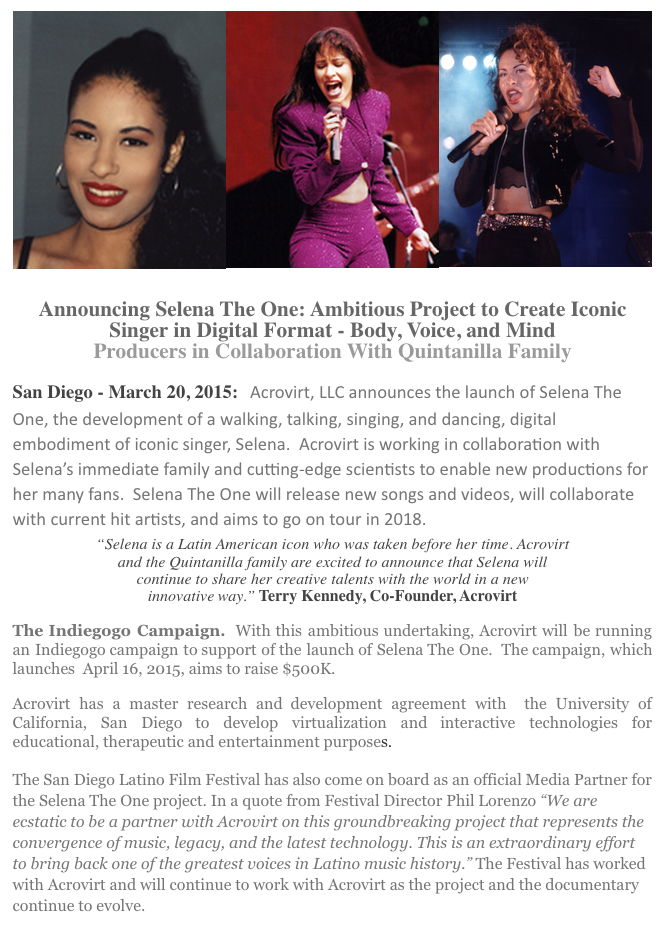 CORPUS CHRISTI - A celebration of Selena's life will include entertainment from Grammy Award winning artists,
her family and local acts from the city she called home.

The Corpus Christi Convention & Visitors Bureau announced Wednesday musical acts who will perform at
Fiesta de la Flor: A Celebration of the Life & Legacy of Selena.

Held in Bayfront Park near the American Bank Center, the fiesta will kick off April 17 with
Grammy winners Los Lobos, Las Fenix and Steven James & The Jaded.
An outdoor screening of "Selena" also will be shown as part of Alamo Drafthouse's annual
Rolling Roadshow of movie screenings.

On April 18, the lineup includes Selena's brother's band
Latin Grammy winners A.B. Quintanilla & Los Kumbia Kings Allstarz,
husband and Grammy winner Chris Perez,
Grammy winner Little Joe y La Familia,
Grammy and Latin Grammy Award-winning Los Palominos,
Stefanie Montiel, the Jay Perez Band, Clarissa Serna, and Nina Diaz.

Admission to the fiesta is $5 a day for adults;
$2 for children ages 5-12 and free for children younger than 2.

The event is expected to draw 50,000 visitors and have an estimated $1 million economic impact.

"Our team wanted to honor this beautiful, talented woman for the hearts that she has touched and the substantial contributions that she has made to the culture of our city," said Paulette Kluge, CEO of the Corpus Christi Convention & Visitors Bureau, in a news release. "Shaping the concept of Fiesta de la Flor and planning this wonderful event has been a tremendous collaboration between the Quintanilla Family, the Corpus Christi CVB and our community partners since Day 1. We are thrilled to have The Quintanilla's unwavering support and endorsement of Fiesta de la Flor and are looking forward to offering this event for many years to come."

The festivities will included artisan vendors from across Texas,
food trucks and a kids play area for families as well as fireworks to end the second night.

IF YOU GO

What: Fiesta de la Flor

When: April 17-18

Where: North Bayfront Park in downtown

Cost: $5/adults a day; $2/children ages 5-12; free/younger than 5

Information: www.fiestadelaflor.com or facebook.com/ fiestadelaflorcc